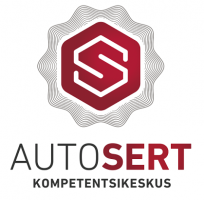 C, CE, D, T, B, BE
Professional driver training center and driving school.
Transport. Logistics. Road safety.
Our trainings are practical, useful and engaging.
We are energetic and innovative fans in our field.
We use modern teaching methods and tools.
We teach in Estonian, Russian and English.
We have teaching permits from the Ministry of Education and Research, the Ministry of Social Affairs and recognition from the MKM.
We teach all over Estonia, even on weekends.
Courses:
Select a branch on the map to see the prices
Category
Language
Theory
Price
T
Estonian
In the classroom
T
Russian
In the classroom
B (automatic transmission)
Estonian
Online
B (automatic transmission)
Russian
Online
B (automatic transmission)
Estonian
In the classroom
BE
Estonian
In the classroom
B (manual transmission)
Estonian
Online
B (manual transmission)
Russian
Online
B (manual transmission)
Estonian
In the classroom
B (automatic transmission)
Estonian
Online
B (automatic transmission)
Estonian
In the classroom
B (manual transmission)
Estonian
Online
B (manual transmission)
Estonian
In the classroom
B (automatic transmission)
Estonian
Online
B (manual transmission)
Estonian
Online