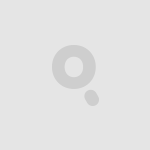 Next courses: B (manual transmission)
| Date and time | Language | Theory | Price |
| --- | --- | --- | --- |
| ------ --:-- | Estonian | In the classroom | 955.00 € |
Date and time
Language
Theory
Price
------ --:--
Estonian
In the classroom
Price of the course: category B (manual transmission)
| Compuslory courses | Price |
| --- | --- |
| Main course | 860.00 € |
| Hazard prevention course | 65.00 € |
| Night-time driving course | included |
| First aid training | 30.00 € |
| Driving test | included |
Additional driving lesson
+ 24.00 €
*Prices are taken from websites of driving schools and may slightly change. Pass rates

(number of exams is given in the brackets)
Theory test
78% (128)
Reaali Autokool
Data for the period 01.01.2020 - 31.12.2020
Kool motiveeris ja andis võimalusi, et õpe kiirelt läbida, et load 4 kuuga ära teha.
Teooriaõpe oli jaotatud e-õppeks ja viieks klassitunniks, mis andis võimaluse enda tempos õppida. E-õppe keskkond oli väga mugav ja arusaadav. Kontaktõpe oli samuti väga huvitavalt läbiviidud, ainuke miinus oli see, et üks loeng/tund oli pika kestvusega (3 tundi). Sõiduõpetaja oli väga hea - sain sõidu kiirelt selgeks, kuid parkimist harjutasime vaid paaril korral, ehk seda pidin pärast juhendajaga ise õppima. Üldiselt on tegemist hea kooli ning vastutuleliku personaliga.